Well, it's should go without say that GODZILLA has been quite successful, critically and financially, and its run will finish upon such monstrous notes. However, it is that time of year again, and no I don't mean Christmas hahah. Comic Con, San Diego Comic con, it is back, and it is booming!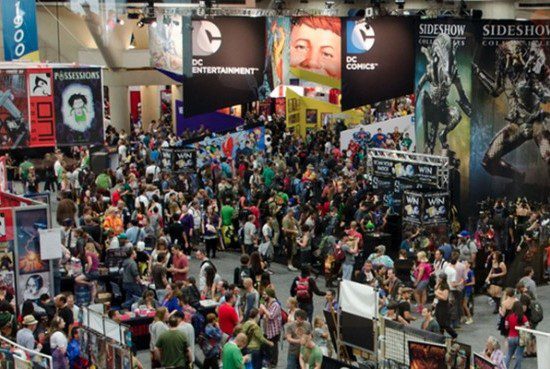 In celebrating the film's release, and its announcement upon Blu-Ray and DVD, Legendary Pictures have brought the king of the monsters back to comic con. Giving him his own event known as GODZILLACon. A place where fans get to relieve the awesomeness of Gareth Edward's film, while enjoying giveaways, treats, and display their favorite Godzilla moments upon the massive wall. All with a looming Godzilla statue terrorizing over the field. A statue that no doubt stomped at the Hollywood Premiere early this year.

But of course, it doesn't take a genius to know what is on everyone's mind right now at the convention. And it is a matter that does deserve some thought in entertaining as rumors about it have been flying high and low: Will GODZILLA 2 be announced at Comic Con Tomorrow?
It has been confirmed since the opening of GODZILLA's successful debut that a GODZILLA Trilogy has been announced for the King, and with Gareth Edwards at the helm of the installments. And with the first film being a success, one would agree that keeping the fire blazing is the next logical step to ensure lasting interest, especially when knowing that Gareth Edwards will be in a galaxy, far, far, away and won't be back until 2016.
With that in mind, announcing GODZILLA 2 early on would be a winning ace, as it will keep interest and fans heighten and roaring. Legendary has rented out the entire H-Hall again, with them are two horror films. But certainly that isn't all that storms along, right? From The Wrap, their sources claim that Legendary potentially will announced GODZILLA 2 at H-Hall. An event that officially takes place tomorrow this Saturday.
I can see various ways of them announcing GODZILLA 2, should they indeed do such a thing:
1. Announce the film with concept art and shirts like they did back in Comic Con 2010.
2. Tease a short concept reel trailer at the end of the event like back in 2012.
or...
3. Formally announce to the audience of H-Hall that GODZILLA 2 is happening.  
It's difficult to not feel anticipating excitement, and it is even more difficult to not feel some glimmer of hope that it will be announced or teased. Tomorrow will bring either excitement or disappointment for us onlooking G-fans. With that, I give a word of caution: Expect the Worst, But Hope for the Best.
Legendary Picture's H-Hall Event starts tomorrow at 12:35pm-1:10pm, of course going by their timezone, it'll kickstart sometime around 4:35 in the afternoon if you live in the EST timezone. Side note: Warner Bros starts at 10am, so look out for them as well, just incase.
I'll be following both H-Hall events, and will be posting reactions and information lively on Gormaru Island's FB as information streams along. Once I'm done I'll leave a collective update here upon the forums.